Welcome To:
BENCHMARK SERVICES, INC.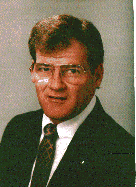 Ric Vitiello, president
Benchmark Services Inc. is a professional forensic roof consulting and asset management company. Our primary mission is threefold.
1. To provide Alternative Dispute Resolution services to the insurance claims industry where roof damage by hail or wind is in dispute. We provide independent and unbiased damage assessment studies for either insurance companies or property owners. We also act as the appraiser or umpire in appraisal clause actions.
2. To assist real estate professionals, property owners and management companies in the reduction of roofing life cycle costs. We do this by providing our inspection expertise to insure cost effective maintenance to extend the number of years a roof provides service before needing replacement.
3. Other forensic roof studies for the determination of the cause of roof system premature failure.
Got a roofing question? Contact Us.
We offer a range of services to meet your needs:
Insurance Storm Damage Appraisal & Arbitration
Hail/Wind Damage Training Seminars for Insurance Adjusters
Pre-Purchase Inspections
Roof Condition Inspections with Detailed Recommendations
Contractor / Bidder Selection
Specification and Bid evaluation
Roof Maintenance Planning
Project Management
Installation Quality Assurance
Roof Maintenance Seminars for Site Personnel
Roof Litigation Consulting & Expert Testimony